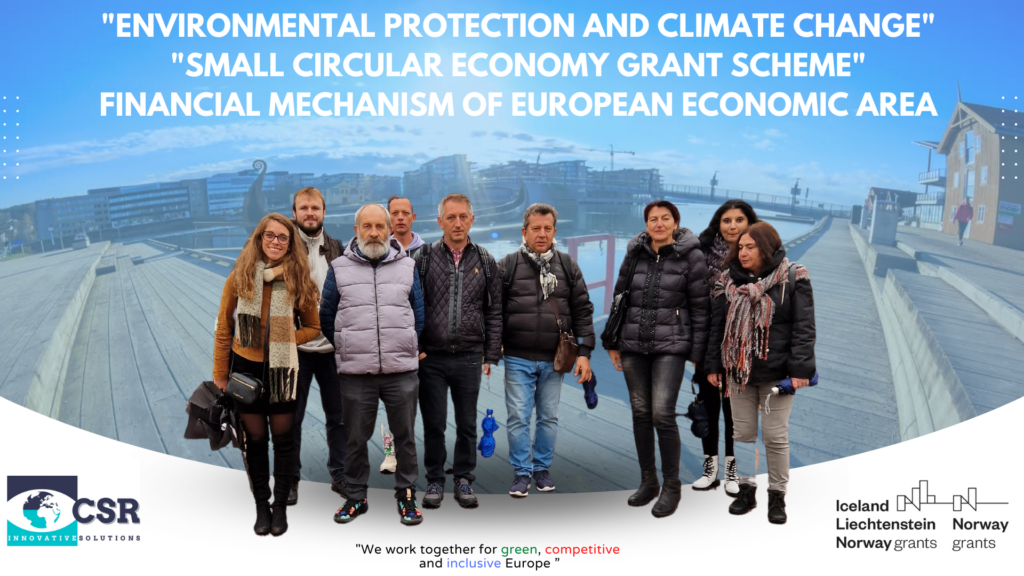 The project "Environmental protection and climate change" workshop was held in Oslo, Norway, on the 1st, 2nd, and 3rd of November. The CSR Innovative Solutions team welcomed all project partners from Bulgaria. The workshop was focused on raising awareness of resource management, waste recycling, and the circular economy among educational institutions (schools) and the population."
Among the participants were
"Cultural Heritage Institute" Foundation
PGT "Dr. Vasil Beron", Veliko Tarnovo
PGOHHT "Prof. Asen Zlatarov ", Shumen
PGTHT "Nikola Dimov," Pirdop
Branch Association of Polymers
On Day 1, several "break the ice" activities were performed, along with an overview of the agenda, followed by an update on the project's progress. This was followed by project awareness-raising campaigns. Good practices, as well as experience and knowledge regarding the project's future development, were also shared among the partners.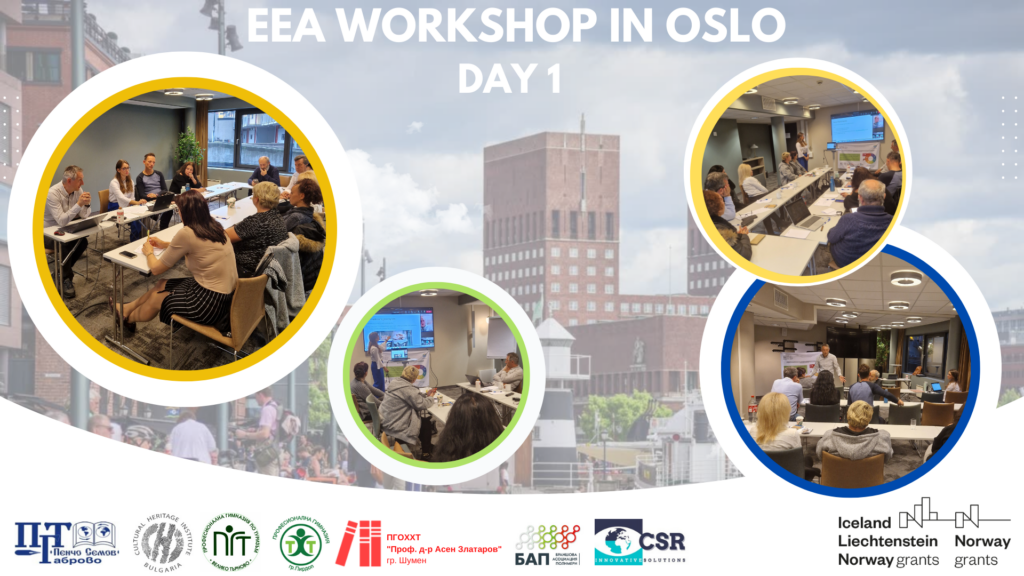 On Day 2, the partners visited several notable recycling sites in Oslo, including the Sofienbergparken recycling station as well as the Fredenburg recycling station. A digital workshop on good practices and innovative opportunities in sustainability was also held with the special participation of guest speaker Michel Wolfstirn. Several interactive activities for teaching circular economy were presented and practiced during the workshop.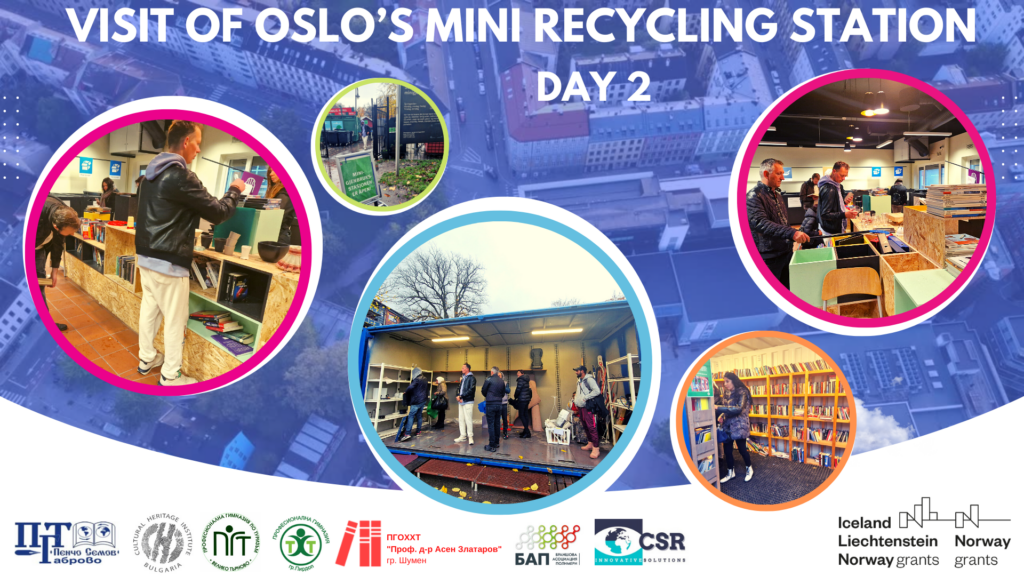 The workshop concluded on Day 3 with a summary of the activities and a sendoff.