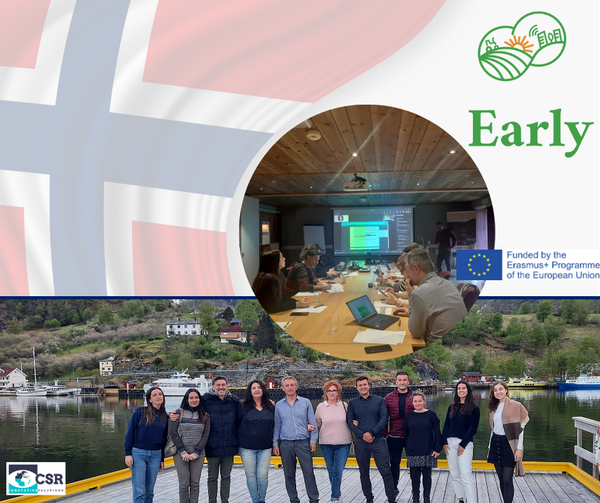 Today is Norway's national holiday and on this special day we are privileged to welcome our project partners for the Erasmus + project EARLY – Enhancing Rural Elders to Boost Creativity in Agriculture.
The EARLY team aims to match the "old ways" with new generations through creativity to activate new trends.
CSR Innovative Solutions believes that cultural traditions are important because they transmit shared values, stories, and goals from one generation to the next. And today we had the pleasure to share with our partners the unique tradition of the celebration of the 17th of May. On today's holiday people proudly dress in 'bunad', – the traditional costume, of which there are over 200 different kinds in Norway and learn to say 'Gratulerer med dagen'. That's how Norwegians greet each other on the day. This can be roughly translated as 'Congratulations on this special day'. It also means 'Happy birthday'. This is a bit confusing for foreigners, but it kind of makes sense, as this is the anniversary of Norway's constitution, which was signed at Eidsvoll on May 17th, 1814.
The first session was a productive day for the Early team with many project management and cultural activities.The day was concluded with a cozy traditional dinner in Flåm and during the second day of the conference, the consortium met again for another exciting day. Moreover, during the second session, further milestones were discussed and planned.