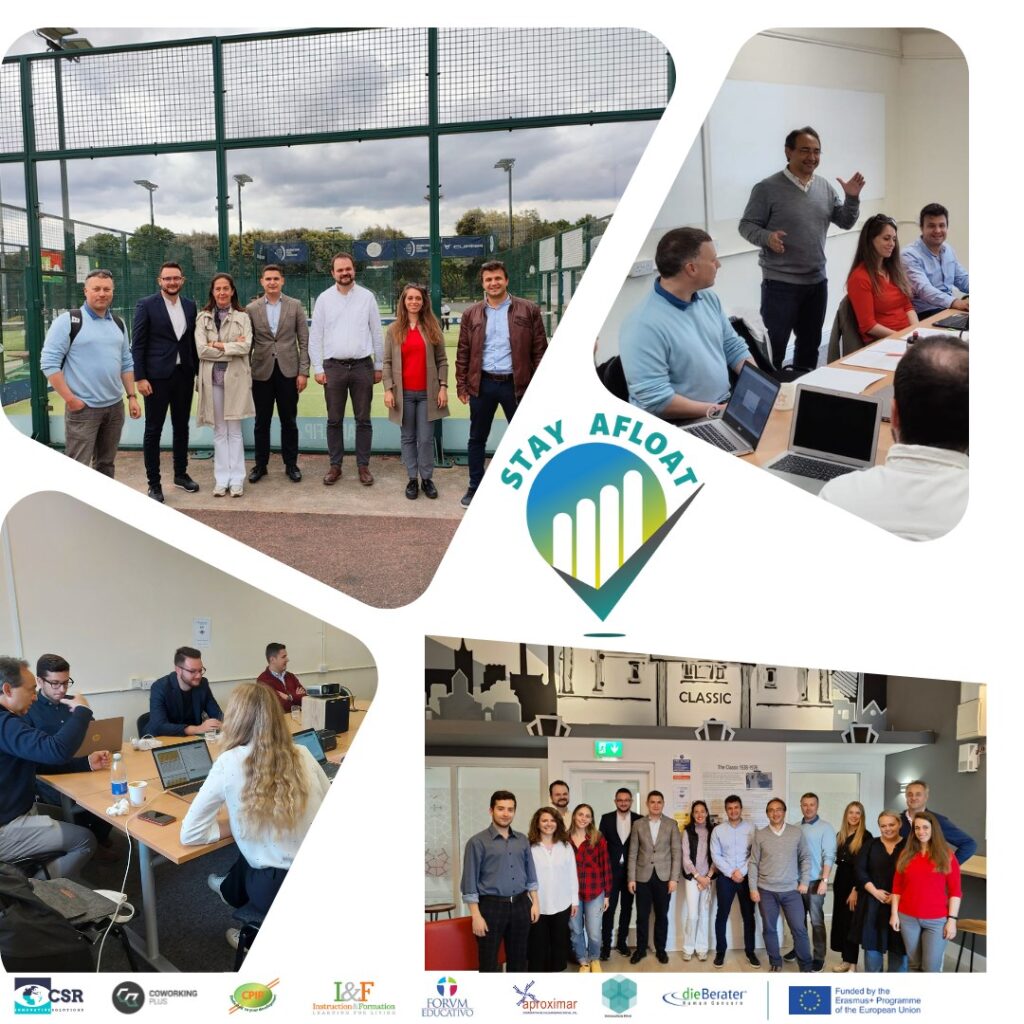 The team of CSR Innovative Solutions attended the Stay Afloat-Erasmus+ Project Transnational Project Management Meeting in Dublin.
Stay Afloat-Erasmus+ Project intends to increase the number of business advisers (coaches) who incorporate early-stage business crisis warning signals and intervention tactics into their training programs.
The two days meeting was hosted by our partners –Instruction and Formation. Thanks to their professionalism, all partners were kindly welcomed to Dublin.
Within the three project results, productive discussions were held and critical decisions were made about the tasks and responsibilities of each project partner.
Project Partners:
FORUM Educativo
Aproximar
Instruction and Formation
die Berater Unternehmensberatung
Coworking Plus
Centrul Pentru Promovarea Invatarii Permanente
Innovation Hive
See less