We provide customized courses with a focus on: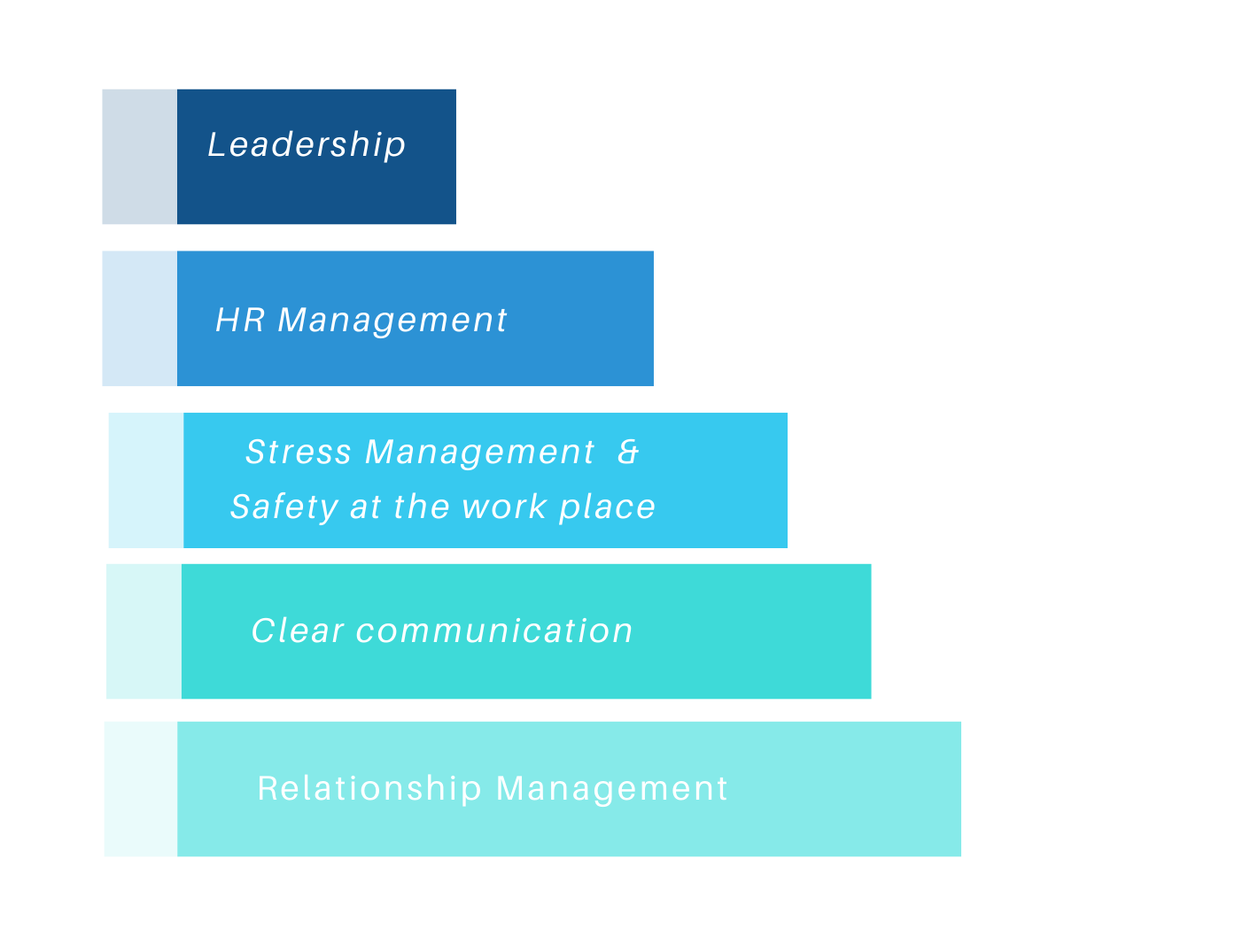 Leadership encourages, inspires, and sets an example for others to make the world a better place. Leaders provide a vision, offer a course of action, and assist others in working together to accomplish amazing accomplishments.

Relationship management at work contributes in the development of teamwork with members that respect one another, are open to new ideas, and perform effectively as a team
Finding, developing, and keeping the proper employees for a business are crucial tasks for human resources experts. Anyone should have the interpersonal abilities and capacity to deal with challenging choices on a regular basis.

Delivering information clearly eliminates the possibility of misinterpretation or message modification, decreasing the probability of conflict.
An environment that is safe and healthy for workers may minimize accidents and health risks, lower absenteeism and turnover, boost productivity and quality, and increase employee satisfaction.